Watch Repair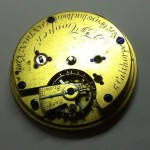 Colin Houghton is an accredited Rolex watch repairer and a craft member of the British horological society and has been on a course at Seiko. He has also studied at college and under other watch makers before starting his own business.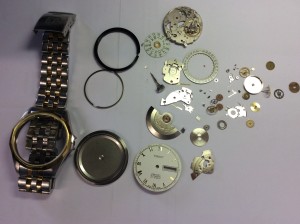 Mechanical watch repairs
Repairs to mechanical watches can be as easy as a clean and a new mainspring but sometimes wheels get broken or wear down and need replacing. All our watch repairs are guaranteed for a year.
With watches such as Rolex, services must include the replacement of certain parts as insisted by Rolex but do ensure them to have a two year guarantee.
Quartz watch repairs
Repairs to quartz watches usually require replacement movements. For some of the more expensive watches such as Longines and Omega the movement can be cleaned and the electrical circuit replaced.
We use Swiss made Renata Batteries to ensure no leakages and we believe they are more reliable.
Repairs to both
We fit new glasses, buttons,straps, can get glasses hand cut, repair and restore dials, fix bracelets, replace pins, replace hands
Any questions or queries don't hesitate to contact us.